Edmunds is offering two new badging features that provide enhanced visibility of retail options available during the COVID-19 pandemic. Home delivery and custom hours badging may be applied to the Search Result Pages (SRPs), Vehicle Description Pages (VDPs) and Dealer Showroom Pages when requested by our dealer partners.
Click here to request badging for your dealership.
Home Delivery
For dealers who have enabled Home Delivery, badging will display on their new car SRP listings as well as their new & used car VDP listings.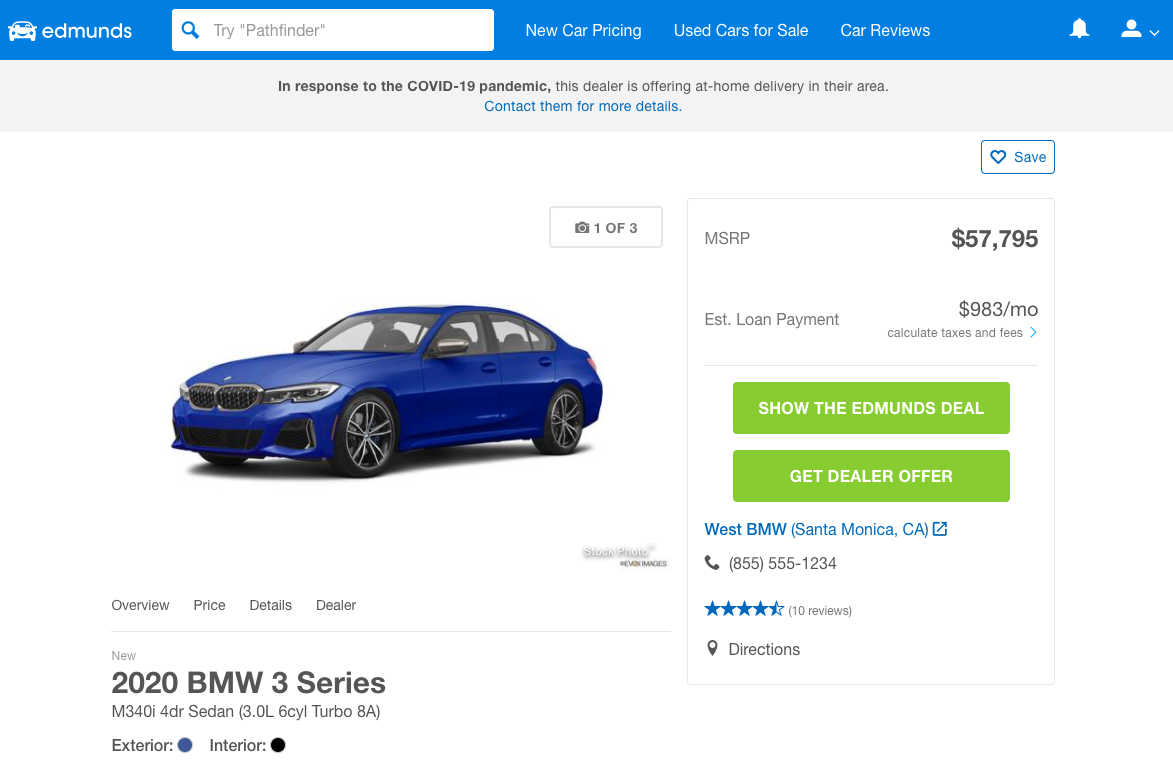 Custom Hours
For dealers who have enabled custom hours, badging will display on their Dealer Showroom Page and their VDP listings. Badging states that, "In response to the COVID-19 pandemic this dealer's hours may differ or be by appointment-only for sales and service. Contact them for details."