This guide covers how to reset your CarCode password.
At a high level, you will want to navigate to https://www.carcode.com/users/password and follow the on-screen instructions. Below is a more detailed step-by-step walkthrough:
Step 1: Navigate to www.carcode.com > Click on Forgot your password?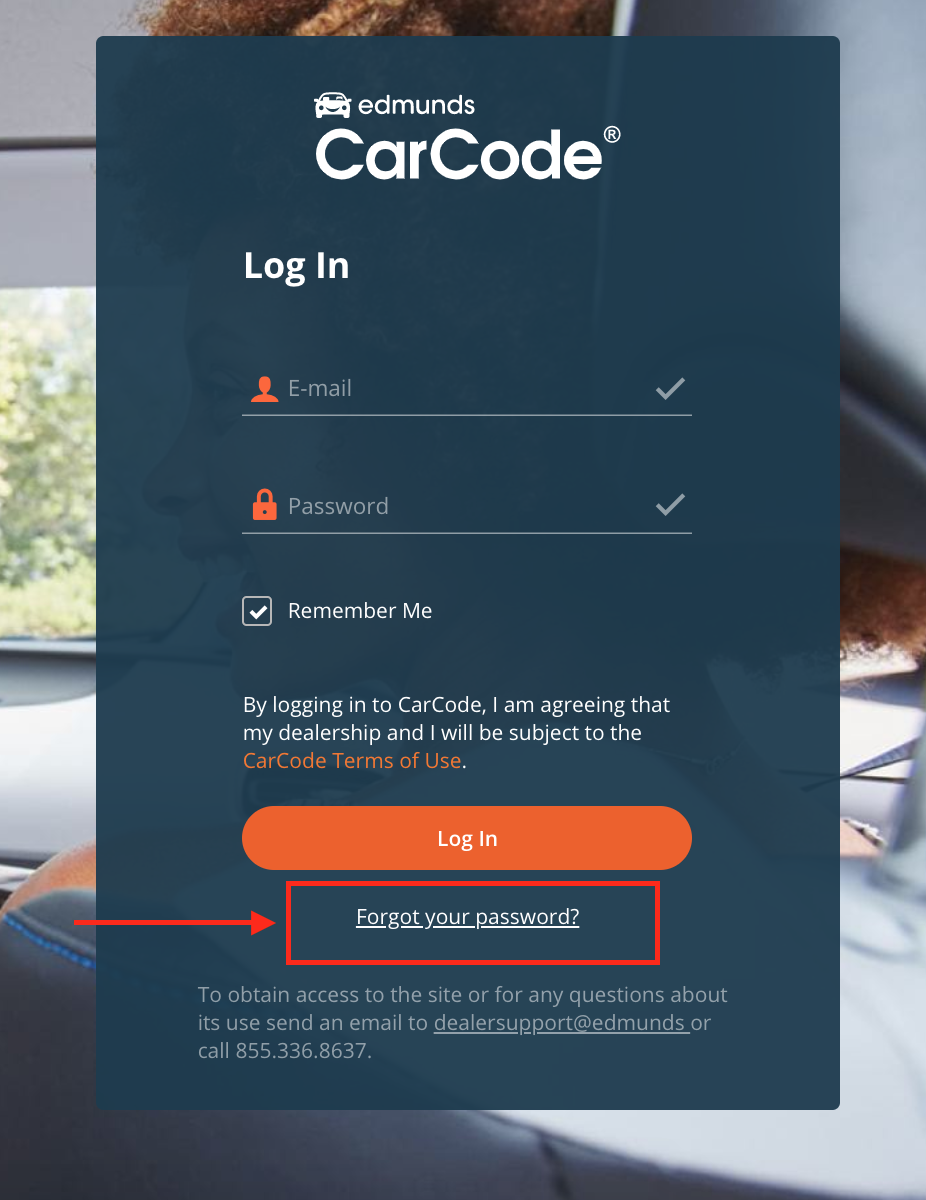 Step 2: Enter either the email address or the phone number associated with your CarCode profile, and then click Reset password.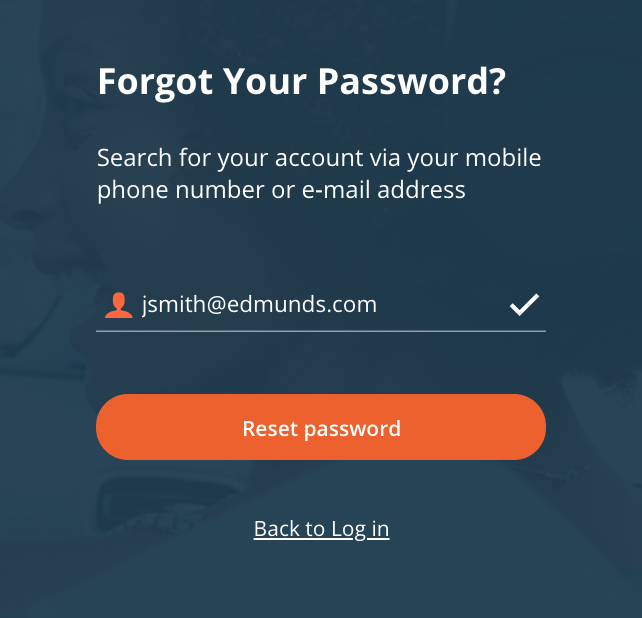 Step 3: Choose whether you would like a reset link sent to your email address or your cell phone, and then click Submit.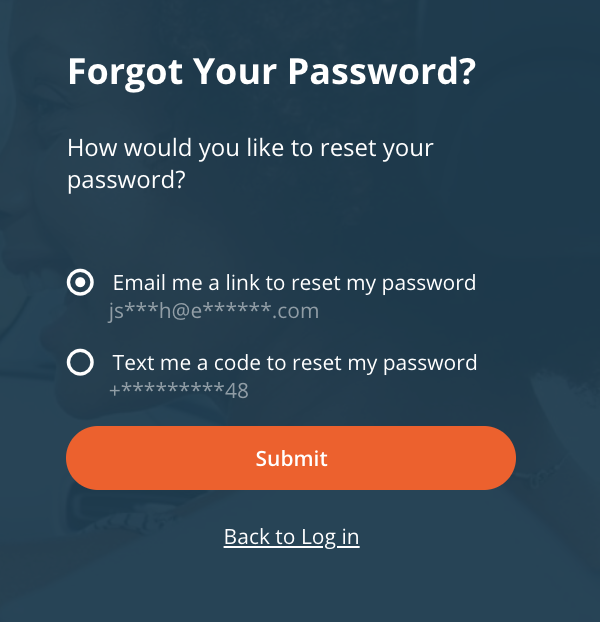 Step 5: Based on your selection, find the email or text we sent, and click the included link to open the re-set window, where you can create your new password.